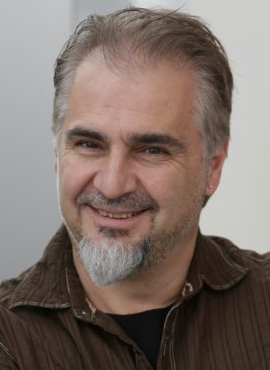 IVO

TIBERIO
MASTER COLOURIST,, STYLIST & OWNER
At a time when many stylist's careers are slowing down, Ivo Tiberio Master Colourist & Stylist of 32 years, owner of GRAVITY SALON and Educator for GOLDWELL & KMS is busier than ever!
Educating commitments are allowing him to bring new creative ideas and concepts to hairdressers everywhere. This exposure has enriched his career, enhanced his technique, and helped shape his passion for his profession
Ivo has left his mark in the hair fashion industry as the respected expert that other stylists turn to. He continues to teach and mentor renowned hair fashion artists in the art of perfect color and style. Ivo is currently educating for GOLDWELL CANADA.
Clients love Ivo's ability to listen to what they want and interpret it into a fantastic look. He's known for his creative approach to create color and style that works!
"There is nothing more rewarding than seeing the spring in a woman's step as she leaves my salon, loving her new look." – Ivo Tiberio
To see what Ivo has been up to, view his photo gallery here.
Jamie

Dennis
Master Colourist, Senior Stylist
Jamie Dennis is a senior hair stylist and colorist, Goldwell Educator, Elumen Specialist and stage artist. Even as a busy stylist, Jamie has found time to Create stylists programs for Goldwell. She is forward thinking, excels in color design and is an innovative stylist with an exceptional eye for color.
She is also a texture expert and is known for her innovative work with curly hair and unique hair types. Jamie works alongside world-renowned stylists sharing and brainstorming new creative ideas on a daily basis.
Jamie offers private personalized services in a private lounge.
Click here to find out more about Jamie.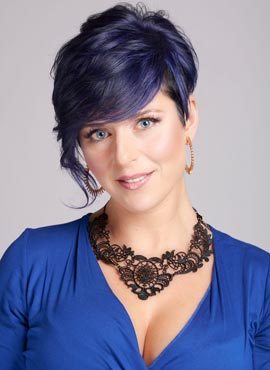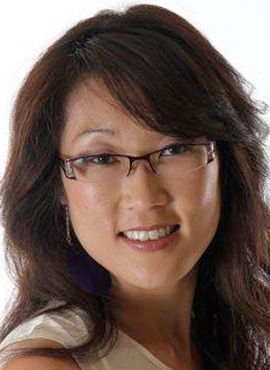 Esther

Timewell
Senior Stylist / Colourist
Hairdressing for me is all about customer relationships. Throughout my 16 years of hairdressing, I have developed a strong commitment to customer service, I listen to the clients; needs and advise them on how to best manage and maintain their hair, hair health, and style. Fundamentally, I am here for your hair.
I have a wealth of experience in women/men's sculpting, creative coloring, permanent texture, straightening/smoothing, and long hair design/updo.
Click here to learn more about Esther.
Stacey

Baldwin
Senior Stylist
Stacey Baldwin has been a Master Stylist for over 8 years. Stacey prides herself in keep current with fashion and incorporates the latest styles and trends to personalise each clients image.
Her goal with each client, is to ensure the best quality experience for their individual needs.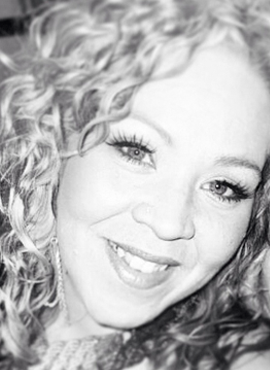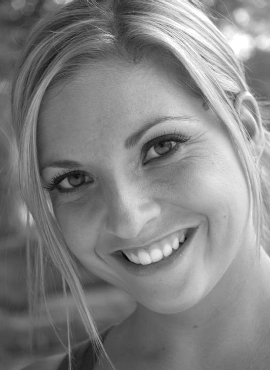 Lindie

Blackwell
Master Colourist, Senior Stylist
"Always inspired by things of unconventional beauty."
Lindie is ten time award winning Master Stylist and Colourist. She is the current Master Colourist of the Year as well as the 2013 Canadian Colourist and 2013 Classic Stylist of the Year. She is also a stage artist and member of Goldwell's North American Artistic Team, travelling throughout Canada and the United States sharing her passion and expertise with fellow hairstylists.
Lindie believes that every successful appointment has to start with an in depth consultation, a time when can she can analyze the hair's structure and condition, hear her clients share their ideas and images of desired looks.
Whether you are looking for a total makeover, just a subtle change or a personalized hair consultation, Lindie's attention to detail and desire to help her clients achieve their hair goals are all equally important and exciting!
Lindie looks forward to sharing her wealth of knowledge and her passion for creating manageable looks from runway to salon with you!
Shanna

Rose
Senior Stylist
Shanna started her Journey into hair at her high school in Toronto. She quickly fell in love with the idea of cutting, colouring and styling hair for a living. Shanna spent the next 6 years training and mastering her craft at a salon in the heart of Toronto.
At 22, Shanna moved north and has been continuously educating herself by attending training classes and has gained a wealth of knowledge along the way. Now with over 16 years experience in cutting, colouring and styling, Shanna's passion for client satisfaction is here along with her fun silly personality!
Experience the satisfaction that comes with a great new look from Shanna at Gravity Salon and Spa, Book Online Now!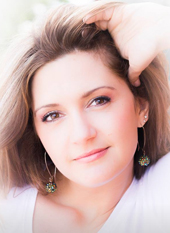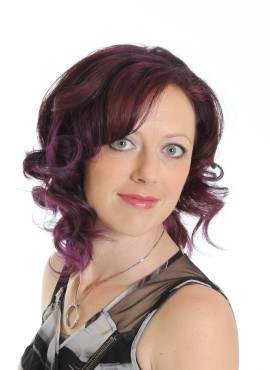 Victoria

Powell
Senior Hairstylist
Victoria has not only been a stylist for 17 years, but she is also a KMS and a Goldwell educator.Victoria was award winner at the 2009 Sign Your Look competition. Victoria has worked at many major Goldwell and KMS events but even with these impressive achievements, re-education is one of her top priorities as a stylist.
Victoria offers a full range of salon services but never fails to pay close attention to detail when working with each and every client. To compliment her skills, Victoria has a fun and laid back personality which helps to make appointments easy, relaxing and enjoyable!
Experience the satisfaction that comes with a great new look from Victoria at Gravity Salon Professionals,  Book Online Now!