GRAVITY SALON is proud to be a GREEN CIRCLE CERTIFIED SALON
Hair salons produce a huge amount of waste every year, Certified Green Circle Salons are now recycling and repurposing things like shampoo bottles, colour tubes and foil wraps. Their goal is to make the entire salon industry sustainable by 2020
One of the program's more unique aspects is how it goes about re-using all of the cut hair from clients. The hair is sent to a Burnaby warehouse and is made into hair booms which can be used to mop up oil spills.
Hair, it turns out, attracts oil and repels water better than almost any other substance. Some of the hair booms made by Green Circle Salons were used to soak up the BP oil spill in the Gulf of Mexico.
Three thousand hair booms are stuffed and on standby in the Burnaby warehouse in the event of a local spill. The booms are being made by female inmates in Maple Ridge and they're free to anyone who wants them.
To learn more on this please watch this CTV News video… https://bc.ctvnews.ca/a-cut-above-recycled-hair-helps-mop-up-oil-spills-1.2407194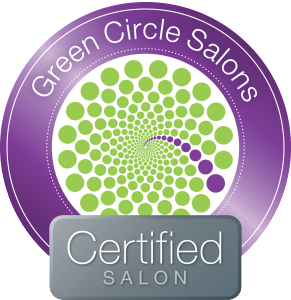 Link to this post
Dear Gravity Friends, Family and Clients,
With a society that is more focused on preserving the environment than ever before, the salon industry is stepping up its efforts to become as eco-friendly as possible. Here at Gravity, waste reduction has been a priority since we opened our doors over 5 years ago. Whether it be using reusable mugs, to recycling foils, colour cans and virtually anything else possible or even using machine washable hand towels in our washrooms, Gravity Salon Professionals has always made a conscious effort to protect the environment.
Our next step is to expand our efforts by becoming a certified Green Circle Salon. With this certification we will be able to recycle even more waste than we already have been.  What does this mean? Green Circle Salons is a special recycling/repurposing program that ensures hair, foils, color tubes, plastics, papers, and chemicals are diverted out of our landfills and water systems. That is 90-95% of our salons waste! That's right! Even the hair we sweep from the floor is repurposed. Hair can be used to help clean up oil spills, as a gardening tool to keep away rabbits, deer, etc. as well as a natural fertilizer as it decomposes and we are proud to be a part of this Green Initiative to Revolutionize the Industry.  In order to be a part of this sustainable initiative we will be adding $1.50 to each visit to Gravity Salon. Reducing your carbon footprint and having a great hair day all rolled into one. The impact that we have is KEEPS PEOPLE AND THE PLANET BEAUTIFUL!
We hope that you will support us in keeping Gravity Salon Professionals environmentally friendly and reducing our eco-footprint while still offering the same great services! For any questions or concerns please don't hesitate to contact us; and for further information on the Green Circle Initiative follow the link to the Green Circle website to see everything that this great organization has to offer:  www.ontario.greencirclesalons.ca
Sincerely,
Ivo Tiberio
Gravity Salon Professionals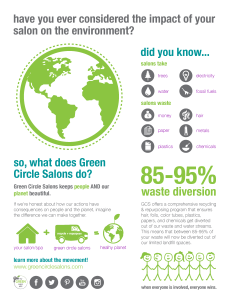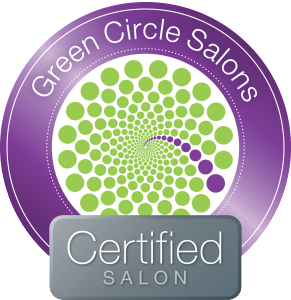 With the majority of our team being national and international Guest Artists/educators for Goldwell and KMS California, it is easy to see that education and training are our passion here at gravity. By educating other stylists, we are able to continuously broaden our wealth of knowledge and share it with both the team and our clients back in the salon.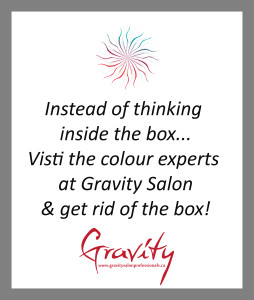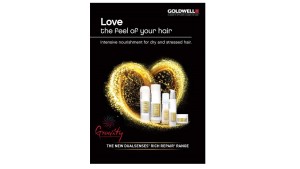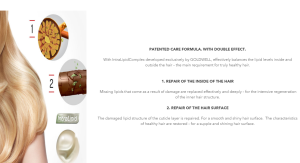 To treat deeply dry or damaged hair Dualsenses® Rich Repair® Range is the Perfect solution. With its Pashmina Silk Proteins offering instant softness and smoothness and the IntraLipid® Complex repairing the hair it's the perfect remedy. To start, cleanse with the Rich Repair® Cream Shampoo to gently cleanse and hydrate, then for instant results apply the Rich Repair® 60sec treatment. Rinse & Towel Dry. Finish by applying Rich Repair® 6 Effects™ Serum to have on-going repair reducing frizz and breakage.
This is what our Gravity Salon clients are saying about us:
Visit Date: 2 Sep 15
Client Name: Melissa
Stylist Lindie Blackwell
Comment: Lindie always does a fabulous job on my hair. My experience at Gravity has always been enjoyable from start to finish. I am ALWAYS pleased with my results. Lindie is a true professional through and through. I trust her completely.
www.gravitysalonandspa.ca
This is what our clients are saying about Gravity Salon Professionals:
Visit Date: 18 Sep 15
Client Name: Debbie
Stylist: Shanna Rose
Comment: Excellent experience at Gravity…again! So admire Shanna for her continuous professional development. After a recent course, she used her new cutting technique for the first time, on me. I was excited to be her first as I always have complete confidence in her skill. The results are outstanding! Not 24 hours later, I have had numerous compliments! Thank you, Shanna. Keep up the great work!
This is what our clients are saying about Gravity Salon Professional
Visit Date: 1 Sep 15
Client Name: Anonymous
Comment: Always receive very professional and friendly service…both from reception staff and hair stylist (my 3 children all see Shanna for their hair needs!). The online booking tool is awesome and I always get a reminder call for appts…nice touch!
This is what our clients are saying about Gravity Salon
Visit Date: 25 Jul 15
Client Name: Belinda
Styling: Jamie 
Comment:" Gravity Salon is so much more than a hairdressing salon. From Nicole Murphy at the desk, to Ivo, the salon owner, and all of the stylists, at Gravity you will find a group of amazing human beings who just happen to be excellent hairstylists as well. There is a personal touch, hospitality and excellent customer service. The dynamic between my stylist Jamie Dennis and me as a customer is key to the outcome which is always wonderful. She is an intuitive listener and interpreter and she works together with me at every appointment to keep my hair in the best possible shape. Ivo Tiberio and Team, I am so grateful that Barrie is within driving distance. You are the greatest!"
https://ow.ly/Q5E6F
Featured in July/August 2015 issue of Goldwell & KMS Canadian Business Builder
"Talent density is high at Barrie's GRAVITY SALON"
This magazine goes to ALL Goldwell and KMS Salon's in Canada; we are honoured to be chosen and featured in this issue. THANK YOU to our amazing GRAVITY team members and to everyone at KAO (Goldwell /KMS)